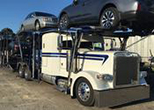 If you're shipping a car to or from Florida, our secure facility provides you with peace of mind. Simply ship your car to us and we will inspect the car for damages and hold it for you until you arrive. Let us deal with the transporter. If you need a reliable transporter, we'd be happy to refer you to a reputable company.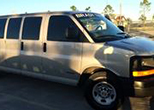 When you're shipping your car to us, we will provide you with a ride to or from the airport.  After-hours fees do apply outside of normal business hours.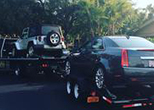 Flatbed service is available to shipping customers that have already arrived in Florida.
Let us bring your car to your door so you don't have to meet a truck on the side of the road. We always make a 2 hour appointment window with you and deliver during daylight hours so you can inspect your car.
Please note, as long as you set it up with your shipping company as a delivery, they will include it in your shipping price.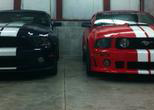 We offer 3 types of storage for your shipped vehicle at Brady Auto Terminal:
Indoor
Covered
Outside
INDOOR FILLS UP FAST AND SPACE IS LIMITED, SO BOOK EARLY
We are not a car transport company or a offsite Airport parking lot, we are a shipping and storage terminal. For quotes on shipping, please select one of our approved transporters. If you have your own shipping company, you can use our services. Please contact us for prices.